As requested, a little ditty about my Lotus (blame Ian btw)
The car is an Elise R which is basically the same as the 111R but when they updated the models in 2006 (revised pedal box, LED rear lights and a few other bits and bobs) they dropped the "111" This one is fitted with a Toyota 2zze 1.8 litre 16valve engine with variable valve timing and lift. Basically the same as the Honda Vtec-i but not as powerfull or as easy to tune. As standard Lotus quote 189bhp and ~140lbs/ft and it weighes 860kgs with a full tank of fuel. This equates to a 0-60 time of 4.9 seconds (apparently) and 150mph top speed. Oh it revs to 8.5k rpm :)
When I first got it.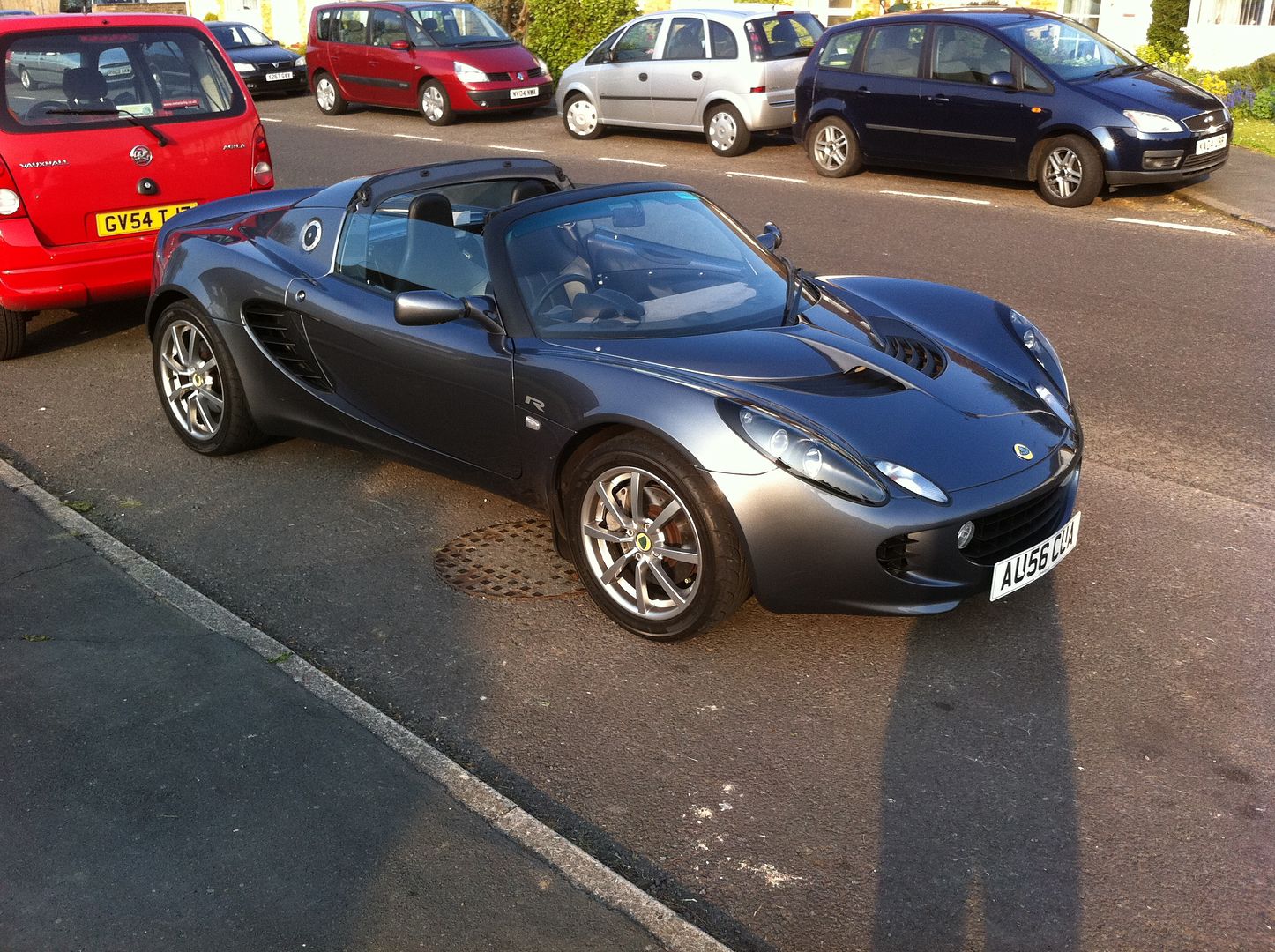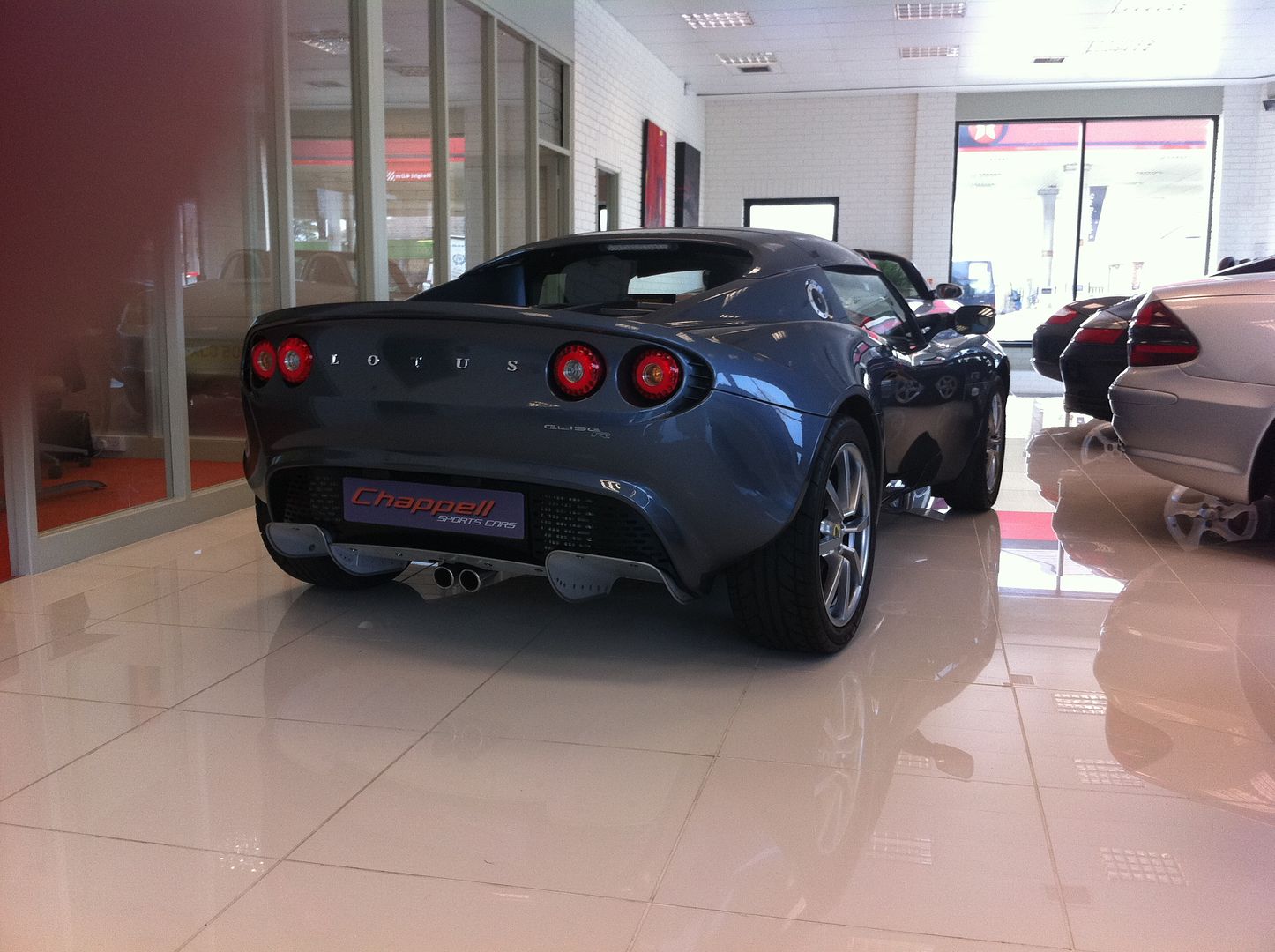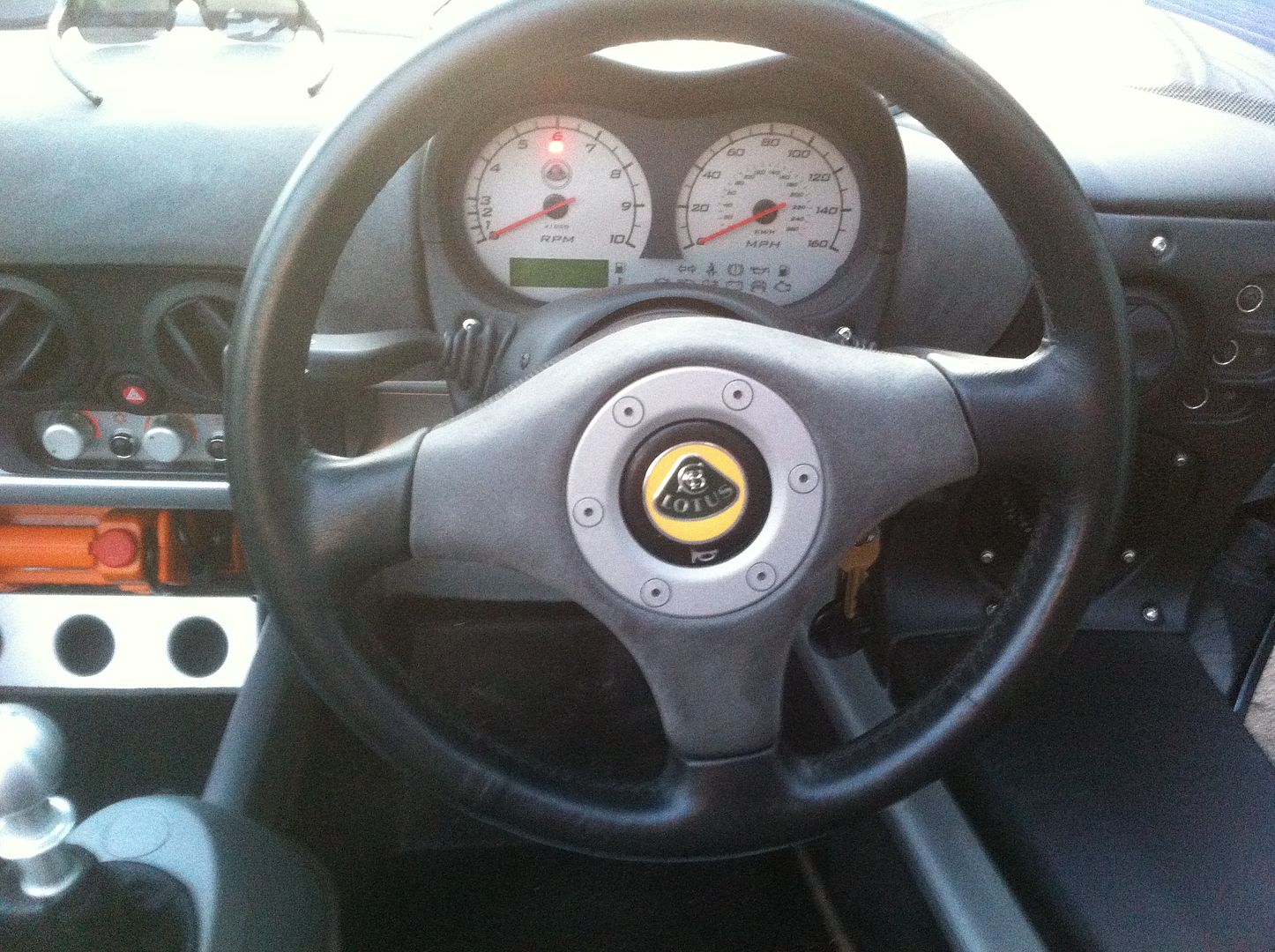 New Exhaust.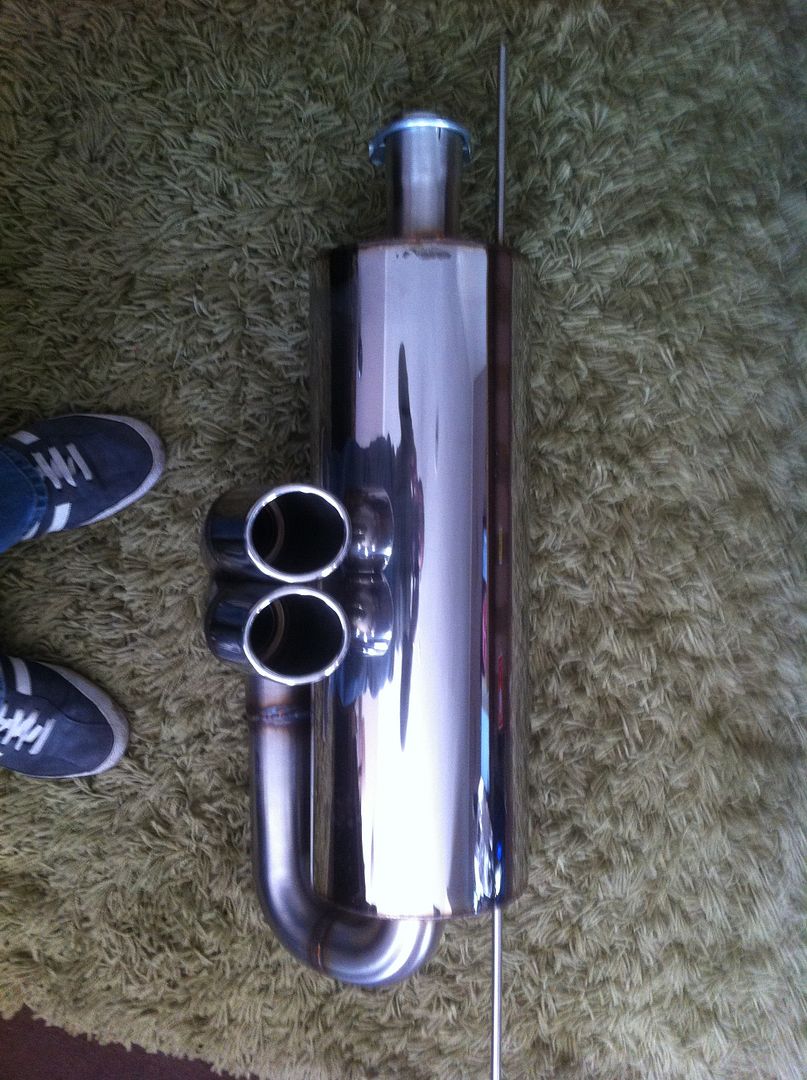 Old V's new. New one is 9kgs. Old was ~18kgs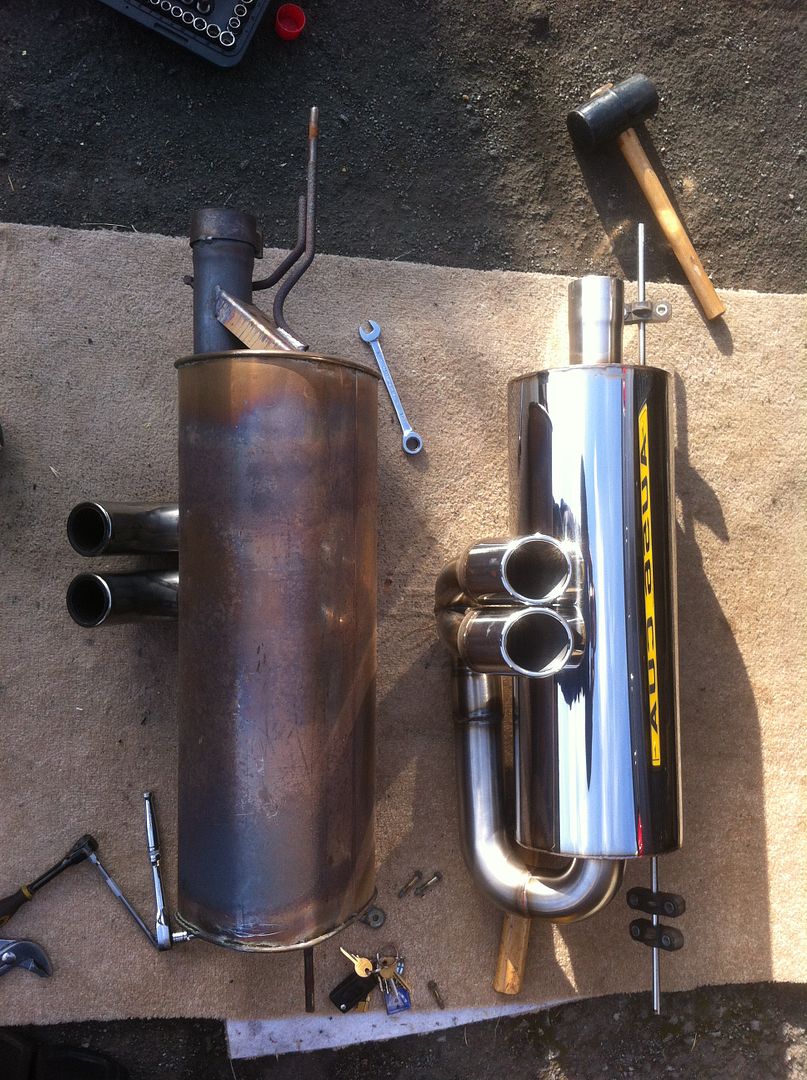 New wheels. Off an Exige which are and inch wider at the front meaning I can run 195 width tyres on the front.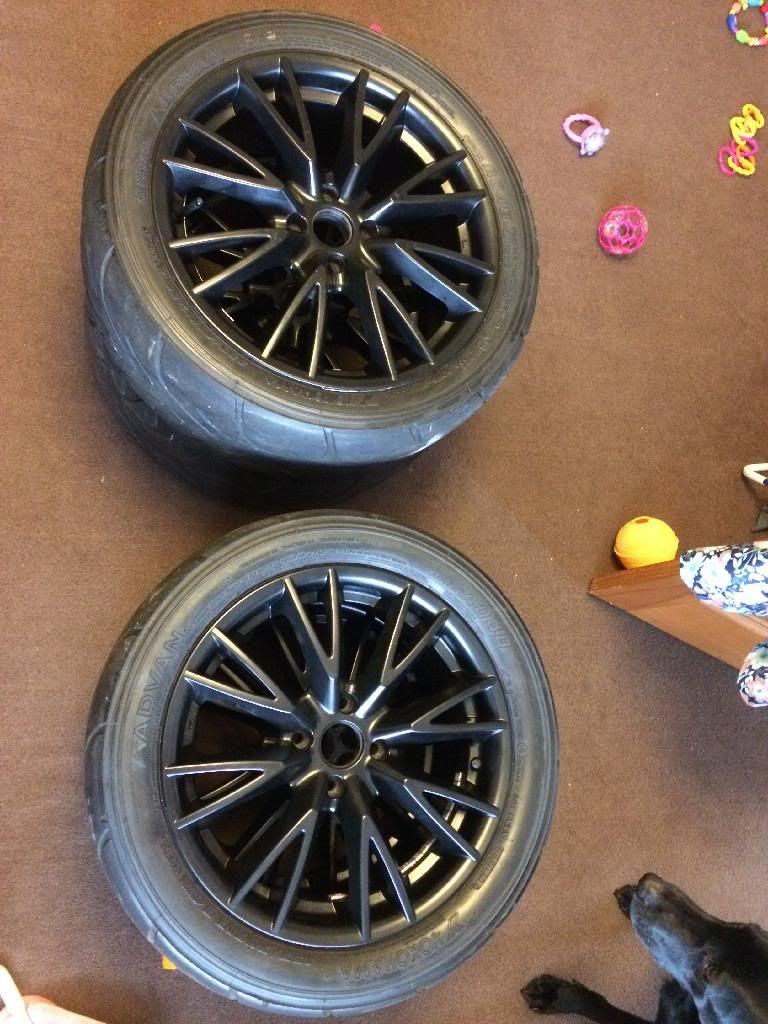 Fitted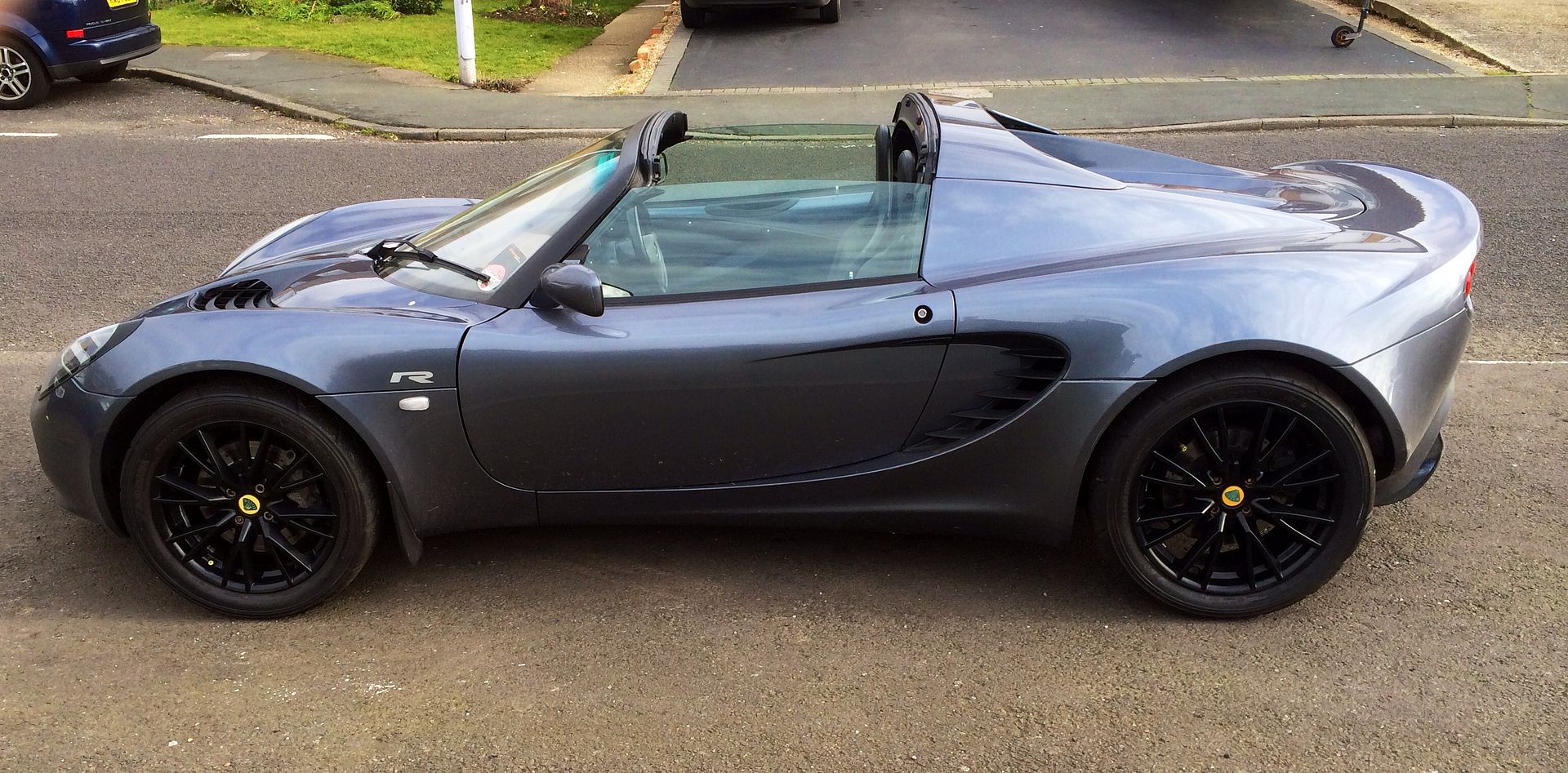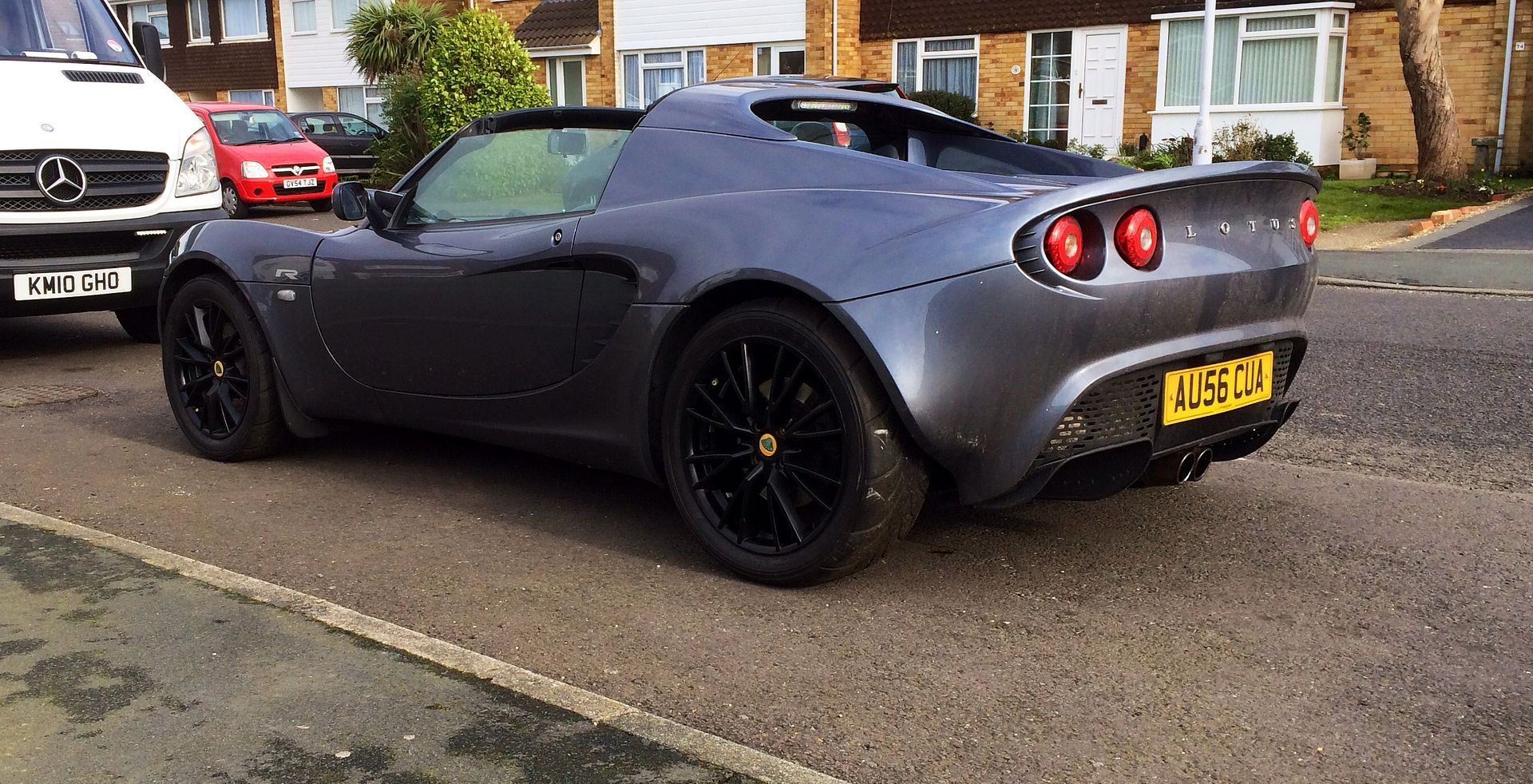 Next up was shiny new suspension. These are Nitron NTR's 40mm's Can't remember the spring rates but they're something like 425ibs at the front and 550lbs rear.
The advantage of these is that they're adjustable in height which allows more camber and bump/rebound can be adjusted also.
This is how it is today albeit a little dirtier.